RubberDuck Grand Prix
A RubberDuck Grand Prix is a race in which 5,000 bath ducks are dropped from the top of a bridge into a river, and pushed by the current towards the finish line located a few hundred meters downstream.

Local businesses and citizens are sponsoring ducks in the hopes of winning the prizes handed out for the winners of the race.
Profits from each event are donated to a foundation that supports different causes in the region.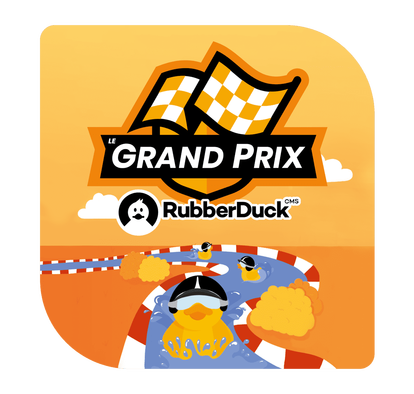 Want to invite us to your area?
#Ducktober
In association with the fondation le CIEL, #Ducktober is a month-long event that aims to raise awareness of the risks and the dangers posed by the misuse of social medias.
RubberDuck GrandPrix
The RubberDuck Grand Prix is a race/event in which RubberDuck partners with a foundation to give back to the community while providing an outdoor activity that brings families together.
Duck Hunt
RubberDuck's exhibition booth, converted into a duck shooting range, tours corporate golf tournaments during the summer to help raise funds for non-profit organizations.